NATA MEXICANA
__
Heavy cream from
100% pasteurized milk
Not too long ago, unpasteurized milk was delivered door-to-door by the local milkman. Each household would then boil the milk to pasteurize it. Once it cooled, one of the delicious by-products was Nata, or Heavy Cream.
Nata's rich flavor makes it unique in that it can be added in sweet or savory dishes. Nata can be found in a number of traditional Mexican desserts like "gorditas de Nata," or "bombas de nata."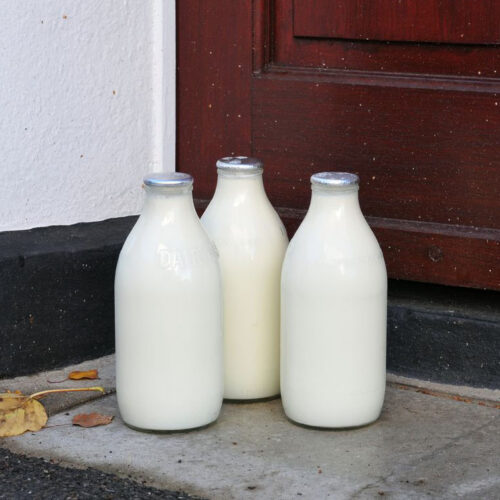 What is Nata's composition?
Nata is primarily made up of protein and fats, which give it it's rich taste.
Is Nata pasteurized?
Yes, Nata is made by boiling milk (pasteurization process), and then allowing it to cool so that a separation of the fats and proteins naturally found in milk may occur.
What can I use Nata for?
Nata is the perfect complement to a number of dishes. It can be used as a substitute for sour-cream or butter. Enjoy it with a piece of toast, put a dollop of it on beans, or incorporate it into your favorite desserts.
Is Nata a dairy product?
Yes, Nata is a dairy product. Any person with a dairy allergy, or lactose-intolerance should avoid consuming Nata.
Does it need to be refrigerated?
Yes, because it is a dairy product, it is perishable. It may also be frozen.
How long does it last?
If it is refrigerated, about two weeks. If it is frozen, it can last up to about six months.

Thawing
To thaw, place the Nata in the refrigerator. Do not perform any type of water bath methods.

Where does it come from?
Our Nata is sourced from Mexico, as it is naturally produced there.

Where can I buy Nata?
Please send us a message so we can find your local distributor.

How can I become a distributor of Nata?
Please contact us to give you more information on how you can become a distributor.

Are you ready to order or simply want to find out more about our products?
Call us at 1 (800) 674-7745 or fill in the form below.